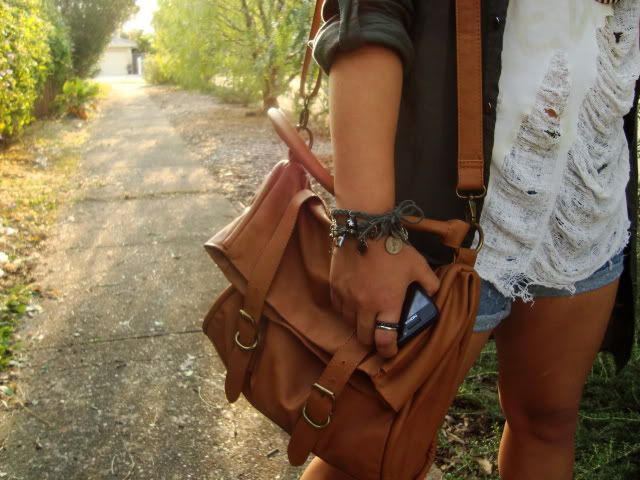 Glassons khaki button up shirt and satchel, angelica's DIY shredded tee, MinkPink shorts, Grace's vintage necklace and Sam Edelman boots.
I don't know why but I have the song Mango Tree by Angus and Julia Stone stuck in my head. Maybe its because this song relaxes me, maybe its because I can actually relax now, maybe thats because I am actually relaxed, and maybe (this is the last maybe I promise) that is because I have officially finished uni, well for now anyway. I am deferring uni most probably until 2012.
So lets sing it everyone: 'I wish I had a mango tree, in my backyard....' oh just check them out yourself and fall in love.