Check out my 'Willow' inspired hair do :)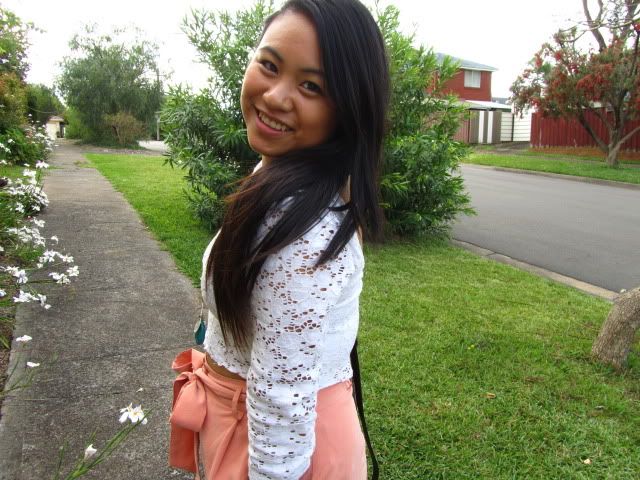 I love my new Mossman salmon coloured shorts!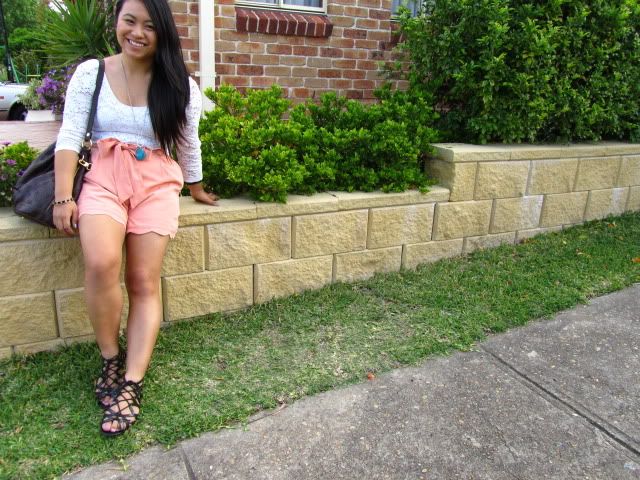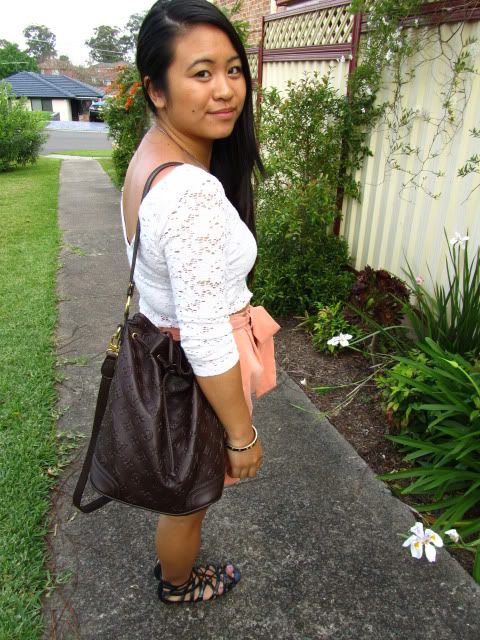 Grace's DIY cropped lace top, Mossman shorts, Glassons Jelly sandals and necklace and Grace's LV bag.
I wore this yesterday on another of our formal-dress-hunting-adventures for Angelica. This time we hit up Paddington which was a lot of fun. First stop: Wayne Cooper. Surprisingly we found more dresses we liked here than we did along the whole of Oxford St, and I must mention the two ladies there were such a pleasure to meet! I won't mention every store we went into, but I must say Willow, Nicola Finetti and Manning Cartell were my favs yesterday. Everything was beautifully presented, stunning attention to detail in every piece and impecable workmanship. If I could shop for my yr 12 formal dress again these designers would definitely be on my list of possibilities. However, we are shopping for Angel's yr 10 formal so Wayne cooper and Alice McCall have been the only two designers who we've found so far to be age appropriate. Here's a stunning dress by Wayne Cooper, Angel looked so elegant, so ...Blair Waldorf. But is this too old/elegant looking for a year 10 formal? let me know what you think! I'd love to hear it.