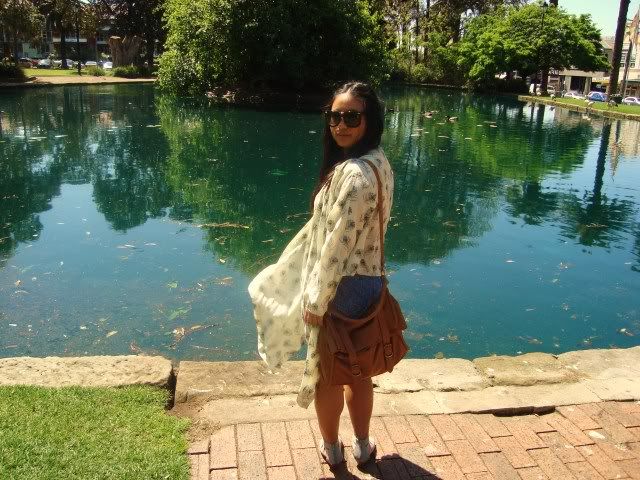 I wore: Winter Kate Jasmine Cardi, MinkPink shorts, Payless sandals, Kmart Tee, Grace's Vintage necklace and Glassons Satchel.
About two weeks ago on a sunny monday afternoon, I got a phone call from my lil sis saying my Winter Kate Cardi had arrived, but I wasn't so enthused! This was actually the same day that I had technically lost my wallet at Uni. (Standing up and walking away from your own wallet counts as loosing it right?) Well, I was so upset about my wallet because I had no money, no key card, no ID, and no train or bus ticket, therefore no way of getting home! I was literally stranded at uni, it was so sad, but eventually I found a friend and he saved my life. Anyways, when I finally got home I was super super excited. I carefully opened the box and ta-da, I held my very own Winter Kate Cardi. It is so beautiful and I must admit I've worn it consequtively ever since I got it.. I hope people haven't noticed. ha, well that's all from me.
Peace & love
- little B.
p.s I love that I feel like a hippie in the cardi. Peeeaaace man.